Owning a business is challenging and at times, even hard. While the end goal is always to maximize profits while satisfying a consumers' needs, the path to achieving that goal can be daunting.The growth of e-commerce has only
Choosing a fulfillment center shouldn't be a process you rush through. Make sure you take the time to thoroughly assess the organization you'll be relying on for so much of your business—choose poorly, and nothing you do will compensate for the weakness a bad fulfillment center introduces to your operations. You'll want to look for these traits:
Fulfilment centers play an integral role in the 2019 business world; reaching your customers efficiently on a worldwide basis can be done like never before with eCommerce stores and the help of a professional fulfillment center. If you're a business owner with products to be delivered, you know how
As a business owner, you might be wondering what the differences are between a warehouse and a fulfillment center. Often they are thought to be quite similar, but in reality, there are several differences. Although fulfillment centers and warehouses both store inventory for businesses, the services
As a business, Fulfillment by Amazon (FBA) is a service that fulfills your Amazon orders so that you don't have to do it. It takes care of your picking, packing, and shipping, leaving you with more free time to focus on your core business. Although Fulfillment By Amazon is one option
Using a fulfillment center benefits many online businesses. If you want a way to run your online store without having to be 100% involved in all the minute details, you can use a fulfillment center to take some of the work off your hands. For many business owners, managing the fulfillment
Starting an online vitamin and supplement business is hard work that involves many parts to make sure it's successful. In addition to gaining and keeping customers, the logistics of product distribution and management must be addressed as well.
Thinking about starting a business selling products from home? The great news is it's easy as ever to build a website allowing you to sell whatever products you choose. That sounds all easy enough.What's tricky is finding the products that will sell
One of the hottest trends in the entrepreneurial world with loads of income potential is selling subscriptions for prepackaged items that are sent monthly to interested and excited customers.It makes sense that it would be so popular
The Amazon company has become a household name in recent years. When people think of trusted online shopping, they usually think of the Amazon.com website. It's where thousands of companies are found that sell products to millions of customers
For almost any business, being able to sell online through Amazon is becoming increasingly important. Of course, many of these businesses do not have the resources to efficiently ship and track the products they sell on Amazon on their own— also known as Fulfillment by Seller (FBS).
Whatever size your company, certain activities bog down the growth of your business. In many cases, you can save time and money by letting someone else handle the menial tasks. If you are selling a physical product from more than one platform, we at Specialty Fulfillment Center can help you increase
If you are a business owner who sells items on Amazon, it is incredibly important to make the right choice for your Amazon store fulfillment services. You have likely heard of the Fulfillment by Amazon (FBA) program as one of your options. You might have also heard of FBA Alternatives as another
If you are currently enrolled in Amazon's Fulfillment by Amazon (FBA) program, you might find yourself subject to one of the many downsides of the program. If you are unhappy with your FBA experience, you do not have to feel trapped. There are great FBA Alternatives available to you and your business.
Kitting is the process of bundling, repackaging, and/or relabeling products shipped from a manufacturing facility to our kitting warehouse. Most often, kitting involves shipments of bulk items are broken down into individual pieces then a new product is
So, you've decided to open an Amazon store from your home, either individually or for your small business. This can be an excellent way to either make money for yourself or grow your business to reach a whole new audience.
Starting a Shopify store is a great way to jumpstart your career as an online entrepreneur. Shopify provides users with an easy-to-use platform fully-equipped with tools to build professional, engaging, streamlined eCommerce stores. Before launching your first Shopify store, there are a few tips to keep in mind.
Fulfillment by Amazon, shortened to FBA, allows you to store your products at Amazon warehouses. Amazon will handle all aspects of storing your items and shipping them to your customers. However, there are some drawbacks to using Fulfillment by Amazon.
Businesses everywhere are discovering just how much money they can save by using Specialty Fulfilment Center as an FBA alternative. Filling orders in a timely manner is important to any company. Customers are demanding fast efficient service, and we are stepping up to the plate as FBA alternative.
Anyone who owns a business that sells products online, you surely know how important it is to have confidence in your items reliably making it into your customers' hands. How do you actually go about making that happen, though?For most, handling it all on your
As a small business owner, you likely need a solution for physically storing your inventory, processing orders made, and shipping those orders so they get into the hands of your customers in a timely and cost-efficient manner. Considering the continued growth of Amazon,
Any business person running a warehouse ought to know the essential key performance indicators that achieve lean management. The indicators are also measures of success and progress. They will identify areas requiring improvement while recognizing those that are doing well.
When you own a company that sells products to customers, it is essential to prepare for busy seasons or holidays. You might have a huge increase in orders, but if you haven't used these tips, then you aren't ready to fulfill orders to keep up with demand and operate at your maximum
Managing the SKUs of your company can be a daunting practice. Fulfillment services pricing is based on numerous factors, but not all of them necessarily depend on the quantity of your inventory. That being said, the more SKUs in a given company, the more diligently and carefully these SKUs
Online shopping is quickly becoming the preferred form of shopping for most consumers. Today, online retailers can be far more productive and profitable than traditional retailers. While online retailers can do very well and make a lot of sales, they do tend to have an issue with cart abandonment.
If you are in the ecommerce industry, then you need to be on top of the latest trends in technology. With more and more digital technology evolutions happening, the world of online commerce is being reshaped constantly. Here is how digital currency, especially, will affect ecommerce fulfillment:
As corporates explore expansion, data handling, processing, sharing, and storage have become crucial. To enhance effectiveness in data usage, companies have resorted to the use of cloud-based technologies. These technologies, although highly effective in meeting the standards of data efficiency,
Fulfillment centers perform routine storing, packing, and shipping of items to customers, allowing e-commerce business owners to focus on driving traffic to their websites. Although these centers perform routine functions, they do differ from each other. The right fulfillment center will go a long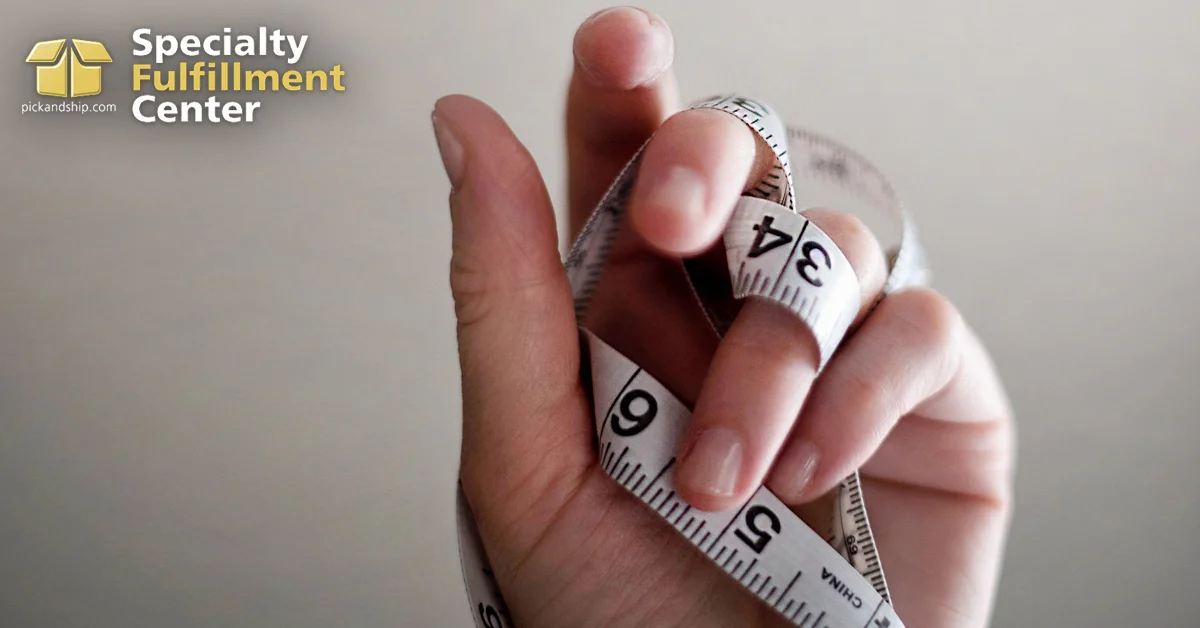 Are you planning on selling and shipping an item? If so, there is very important information that you should be familiar with regarding the size of the item you're selling and the size of the package it will be shipped in. These two measurements, product dimensions and package dimensions are crucial pieces of information needed when you're ready to ship your item.
Becoming an APN partner within the Amazon network is a popular marketing collaboration that is chosen by many entrepreneurs. Unfortunately, the partner packages that are offered through Amazon have quite a bit of additional costs when it comes to utilizing the full extent of their services.
When you start an online business, you cannot take chances. There are tens of thousands of other sites that provide the same products. Your site has to stand out among the masses, so it's important to do things right the first time. Learn about these simple mistakes that can impact the
There are a few benefits to packing and shipping your orders. However, the pros do not outweigh the cons. Shipping your own orders might not be the most efficient option. In some situations, shipping your own orders will create unnecessary obstacles and actually cost you more. You
If you're a small business owner, selling on Amazon is almost a no-brainer. You get to take advantage of the massive amount of traffic, plus the listings and picture setup makes it incredibly easy to get started.One of the major downsides, however,
Having an Amazon.com marketplace page and selling items online to customers can be a very exciting experience. There's nothing quite like offering products and seeing the profit start to come in. However, one of the biggest problems that many Amazon Marketplace vendors run into
Fulfillment by Amazon, also known as FBA, is a program that allows the work involved with selling your items to be taken care of by Amazon. By allowing the fulfillment centers of Amazon to store your products and handle them after a sale, you will be
People know it is time for a fulfillment service when their business has outgrown the status quo. Shipping is a major concern for most companies that are selling on Amazon because of the high volume of sales. Preparing and mailing out packages is a time-consuming process, and the
The utilization of Fulfillment by Amazon (FBA) is an essential contributor to running any successful multi-sales operation. With over 36,777 businesses served across the map, Specialty Fulfillment Center has all of the features, knowledge, and experience necessary to help your business
Shipping is one of the most important parts of any business transaction. A fulfillment service is designed to help companies manage, organize, and ship their products. This is the best way to save money and time.
Anyone who has ever watched a so-called "unboxing" video knows how special they are. The videos feature people who have purchased a particular item/ or influencers revealing their experience opening boxed products. People video tape themselves doing this and put it out on video-streaming
Every industry has leaders with confident, trusted voices. At times, it can seem like everything these people touch turns into a success. These people are called influencers.Rising to a successful status on your own
The old adage in business is, "The riches are in the niches." What this means is that if you're looking to create a business that will truly change the world, you have to narrow your list of options down to one specific area, and avoid just picking up another commodity to throw
Online customer reviews are a business's secret weapon. They may be the most quietly helpful thing for a business – yet many businesses still won't put any effort into getting them from their happy customers.Why is that?
Shipping is a vital component for many businesses. It also makes up a significant expense of doing business for many companies. Using the wrong size boxes can be costly. However, using properly sized boxes can mean significant savings.
Today many companies cultivate customer loyalty by employing festive holiday packaging. As a value-added service, this option pleases customers while also enhancing carefully crafted brand images. Consider offering seasonal packaging as a way to provide extra service.
Online retailers face many challenges. One of the biggest is the effective presentation of products in your inventory. Your customers can't handle the products and examine them like they can in a brick and mortar establishment. Professional photography for your online store can translate to more sales
Split case picking is the most accurate way for businesses to complete their order fulfillment responsibilities. In this type of system, each item is manually picked from a storage box or open case. If this sounds familiar to you, you may have heard the terms each-pick or piece picking operations
In the life cycle of every business, there comes a point when certain decisions just don't make sense anymore: doing your own accounting, sweeping your own floor, answering your own calls, etc. Is it because those tasks are beneath you? No, it's because those are jobs that can easily
No matter how big or small your business is, making sure the packages you send arrive on time is bound to be one of your top priorities. We have over twenty years of experience in helping businesses grow and stay competitive in a marketplace that's always changing and evolving.
While the principle behind the Six Sigma concept is a very laudable one, it is not a one-size-fits-all solution to everything everywhere. The reason why Six Sigma was born on the manufacturing floor was that it was possible to control all the variables in this isolated universe. When it comes
It is an exciting time when you are able to put your business online enabling you to engage with and sell to people around the world. There are a variety of methods that can snap into your business plan to make your e-commerce experience a lot more efficient.
The total revenues of the gaming industry are expected to top $100 billion in 2017. The industry is becoming exponentially lucrative with each year that passes. It's no longer a fantasy to imagine that some e-sports leagues could become as popular as major sports leagues like
With the holidays fast approaching, online retailers everywhere are scrambling to prepare for the shopping surge. According to the National Retail Federation (NRF), total retail sales for the 2018 U.S. holiday season are expected to reach between $679.75 billion and $682 billion. If you're a
Specialty Fulfillment Center in Nampa, Idaho (SFC) is more than a fulfillment center. We are in the business of solving all of your picking and shipping problems. We make it as simple as possible for you to move merchandise to your customers in a timely and cost-effective manner.
Business establishments require proper and adequate systems for managing their stocks. Without these systems, they can not track abandoned cart items and are likely to incur losses. These businesses will be forced to offer discounts on overstock commodities. Regardless of how they
While there have been plenty of attention grabbing headlines about the weather and various natural disasters this year, few people realize that these disasters often have large effects on commerce far away from where the localized damage actually occurred. Since most companies
To start off with, you may be wondering how, exactly, Shopify works and what it is good for. Basically, Shopify is an ecommerce option. Through it, you can create an online store or marketplace.
Owning a business comes with many unique challenges. If you own a fulfillment center or are part of a fulfillment center team, you know the difficulty a fast-paced environment can present. Every day involves new problems and there is always a very delicate and intricate system
Choosing a platform for your ecommerce business is one of the biggest decisions you'll want to make in the early life of your enterprise. There're dozens of options out there; but what is the right choice for your business? Here're a few things to consider as you narrow down
Running a business involves satisfying several different aspects of trade. A business must sell quality product, have good customer service, offer product returns and refunds, and -- most importantly -- successfully ship products to consumers. Shipping products is key to success.
There are many e-commerce companies around the world. Among them is Amazon. Electronic commerce, or e-commerce, is the practice of carrying business over the internet. Usually, it is concerned with the selling of good and services which is made possible by digital money transfer.
For e-commerce to be successful it is important to plan; planning ensures that all parts that make e-commerce are successful. One of the critical areas of the e-commerce is inventory. A major concern among the e-commerce companies is the management of stocks.
Anyone can set up and run a digital store using Shopify without possessing any technical prowess. With a little subscription of $29 per month, it helps merchants decide on a domain and store name, which design template to choose when the store is set up, and what to sell.
While it has become easier than ever to start an e-commerce business on the internet, the majority of them still fail. In order to change the outcome of your small business enterprise, proper planning must take place. These five things that every e-commerce company always needs will help you on your way to a lucrative new career in online sales.
1. Go to your Shopify Admin Page and click Settings.2. Then, click Shipping.3. Scroll down until you see Dropshipping and Fulfillment.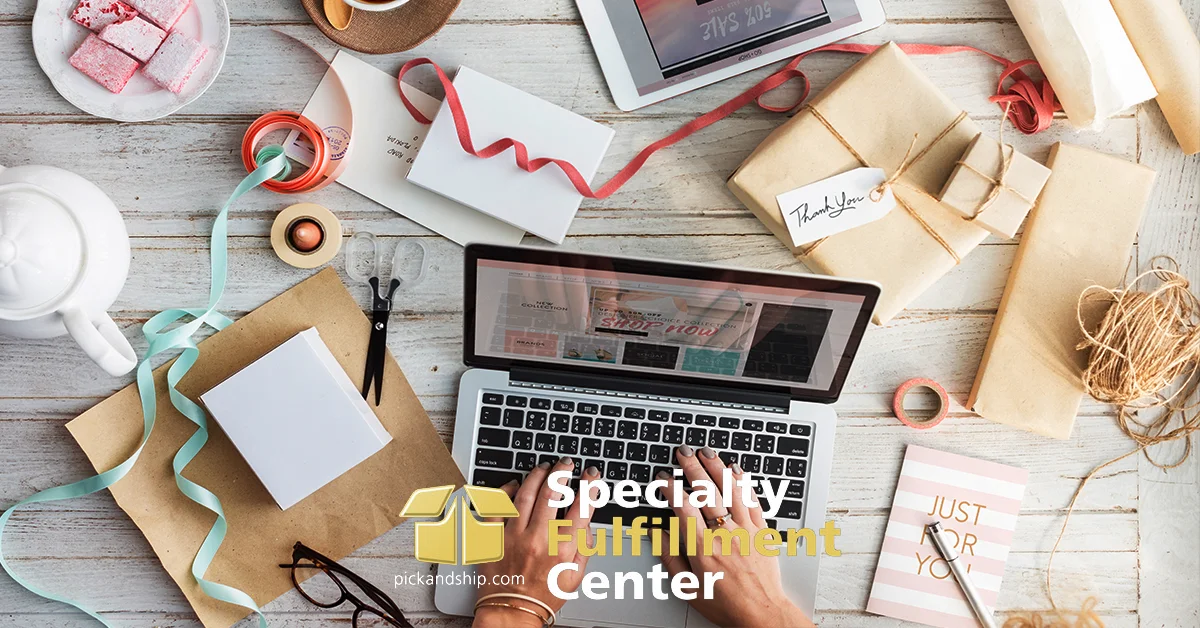 When a business wants to maintain profitability while trying to minimize high costs that are associated with returns or remarketing products and services, it is extremely important to have a solid plan in place. One option to consider when creating a plan is to implement reverse logistics.
From small startup businesses to nationwide brands, there's always the need to expand and improve. Outsourcing is an old strategy used by countless businesses to save money and get ahead of competitors. Outsource any department, from accounting to customer service, and find a third party to handle your warehouse operations.
Implementing shopping cart integration sends shopper purchase data from an e-retailer directly to the fulfillment center in real time. This method of communication allows for expedient, accurate and trackable order fulfillment.
Businesses need unique e-commerce software with features specifically designed to simplify tasks as consumers journey throughout the transaction phase. In order to run a store successfully, an owner must pick a tool with options that can enhance one of most popular business platforms, which include:
Now that a new year is upon us, it is important that your company analyze your fulfillment center operations. Companies are always looking to continue meeting the expectations of customers. One way to potentially improve your company is by analyzing your fulfillment center. Here are 10 questions to ask about your fulfillment center.
Most inventory fulfillment centers check and record inventory levels faithfully and accurately. This is a process that can usually be counted on, but it ultimately falls short of what is desirable. In inventory fulfillment, accuracy alone won't do you a lot of good if you don't understand the process.
Logistics are becoming more important because of increases in globalization worldwide. Businesses that need to tighten their supply chain may hire entire teams of logisticians and supply chain managers to figure out how processes can be optimized. This can create huge cost issues because these are complicated jobs that command larger than average salaries.
Starting a business is becoming easier each year with the use of modern technology. From the comfort of your own home, you can now build a supplement and vitamin company that would have taken a team of professionals in years past.
When you are running a business that is dealing with products and orders, you need to make sure you are implementing a formula for success in your order process. It is easy to become overwhelmed when your business starts to grow rapidly and you have too many ordersa to take care of.
Summer is behind us, but recent memories of credit card processing breaches are still haunting security-conscious consumers, safety-minded merchants and bustling banks.While CardSystems Solutions made media headlines in June after a computer virus captured the private information of millions of consumers, it was certainly not the only security breach that compromised identities this year.
You think that everything is going along so smoothly. You've sent Request for Proposals to at least three fulfillment vendors, and you expect that within the next two weeks you'll have all the information you need to prepare your final marketing budget for the business case of your next big program. And then the phone calls and the questions start.
When your eCommerce business grows to the point where you can no longer package and ship the orders yourself, it's time to begin outsourcing your order fulfillment. Although all order fulfillment centers offer the same basic services, their individual methods and costs will help you choose one over the other. When selecting an order fulfillment service, keep the following in mind:
You might think it's out of the question to outsource order fulfillment because your product or your sales volume don't require it. Why not reconsider? In the end it's not always going to be more cost-effective to do your order fulfillment in-house.
With about 93 percent of all consumer Internet purchases made with credit cards, credit card frauds are on the rise. In fact, a Gartner survey of 100 Web retailers found Internet credit-card fraud to be much more common than offline fraud, making it the "No. 1 problem" in e-commerce.
Choosing the appropriate eCommerce that does everything you need it to do, along with integrating it with your fulfillment center can seem daunting. Here are some tips to make sure you find the right solution for your business.
In a business that handles physical product, inventory management is one of the most important factors in a company's success. While it's not always the most exciting part of running a business, it can have a huge impact on profitability and cash flow, compared to other parts of the business. Here are a few things to keep in mind when it comes to understanding inventory management.
Typically, hosted platforms are intuitive; simply pay a monthly fee and your store is ready for you to add products, however, your customization options are limited since you will not have access to the source code.